Important NOTICE!

Safety and Hygiene Measures
Medico-Legal and Pathological-Anatomical Department of HCSA – Autopsy room, Ipeľská 1, 043 74 Košice
Students enter the HCSA building accompanied by the teacher, they enter only after all the students of the given groups are present.
The teacher will let the students into the dressing room, where students must leave all their personal things, and they will obtain white coats of different sizes (S, M, L, XL).
It is PROHIBITED to take any personal things including water and food to the autopsy room.
Before entering the autopsy room every student receives a protective material – disposable cap, mask and shoe covers.
To fill the external/internal examination of the dead body student uses the schematic chart, pen and pad received before the entrance to the autopsy room.
Entry to the autopsy room is allowed only when accompanied by the teacher!
It is PROHIBITED to touch the dead bodies and the equipment (tables, instruments etc.) in the autopsy room.
Students are obliged to behave respectfully, so they would not disturb the present personnel.
After the autopsy is finished every student returns the filled chart of external/internal examination of the dead body, as well as the used pad and pen to the teacher, or they will leave them in the documentation room according to the instructions of the teacher.
Students are leaving the autopsy room through the hygienic room, where they will throw away the used disposable materials to the waste bins.
White coats must be returned back to the dressing room, folded, and put back in the place, from which they were taken (according to the size).
The students must wash their hands in the bathrooms located in the dressing room.
Students are obliged to keep the dressing room and bathrooms clean.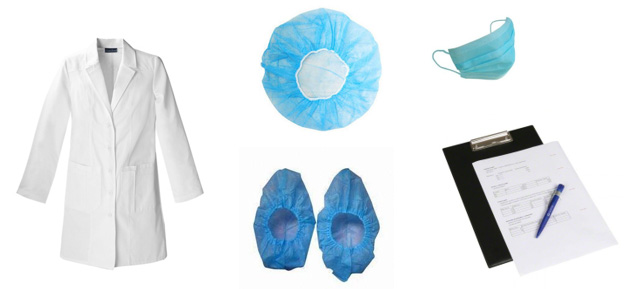 Department of Forensic Medicine, UPJŠ LF, Trieda SNP č. 1, 040 11 Košice
Entry to the department is allowed only in slippers or in shoe covers.

It is prohibited to enter the department with drinks in disposable cups, either with or without cover.