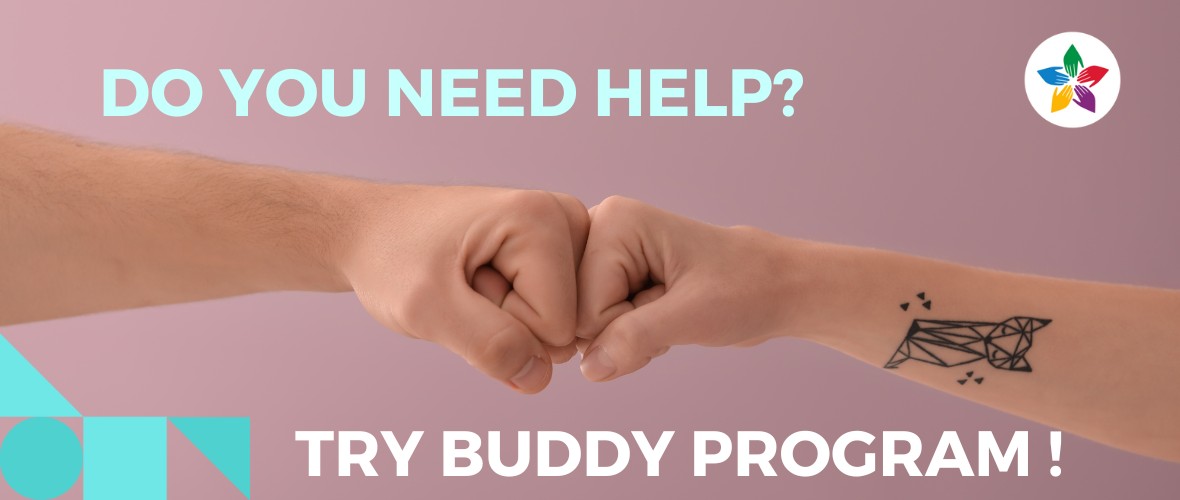 The goal of the BUDDY program is to support you, students, to feel good at the university and to have easier access to information and services of the university.
Who is BUDDY?
BUDDIES are volunteers from among the students of the Pavol Jozef Šafárik University in Košice, who provide support and assistance for students in the areas of adaptation to the university environment and mental health support.
What can BUDDY help you with?
BUDDY can help you with the following:
to provide you with information about your studies and provide you with contacts to various university sources of help,
to support you during difficult periods related to school (e.g. exam period, credits, distance learning, reduced motivation to learn…),
provide you with information about important university structures,
to help you navigate the university's information resources (web, social networks…) and its premises,
and other.
How to get a BUDDY?
If you are interested in getting a BUDDY, fill in your email and the faculty where you study in the following form:
The assigned BUDDY (if possible, from your faculty) will contact you by email within a few days.
If you are interested in more information, write to the University Counselling Centre at unipoc@upjs.sk.