Gathering of alumni and faculty staff
Programme
Alumni meet their faculty – 10:00 h – 12:00 h
Evening of the Alumni and faculty staff
Venue: Dom umenia v Košiciach (Dome of Arts), Tajovského 15
16:30 – 19:00 – Official part in the concert hall
Speech of the dean on the 60th anniversary of the establishment of the Faculty
PRAEMIUM ALUMNI presenting an award for graduates of the Faculty, bearers of creative natural science education, who have greatly contributed to the popularization of natural sciences among young people.
Comeback of the recessionist scientific conference ŠTRK performances by former contributors
19:00 – 02:00 – Social evening in the halls of the Dome
Live music, meeting schoolmates and teachers
From the life of the Faculty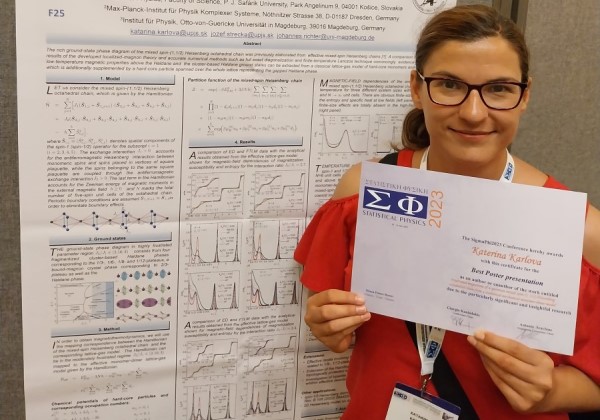 The best poster award for research worker of Institute of Physics
Research worker of Institute of Physics PF UPJŠ Katarína Karľová was awarded on International Conference on Statistical Physics (SigmaPhi2023) for The best poster presentation with the title: Frustrated magnetism of a quantum mixed spin-(1, 1/2) Heisenberg octahedral chain from a statistical-mechanical monomer-dimer model. Congratulation on this great achievement.
3. August 2023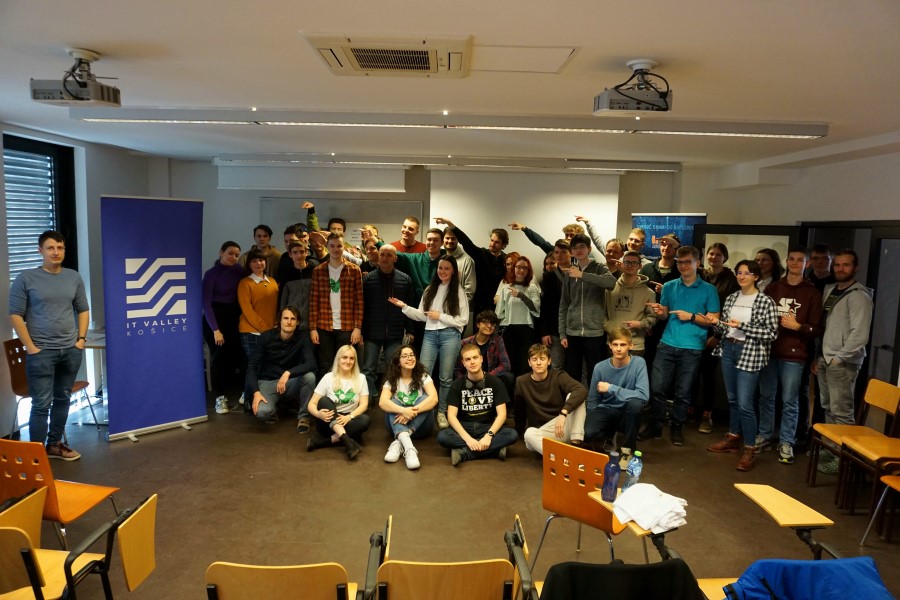 How was DataDay 3? 
On March 18, 2023, the third DataDay was held at the Faculty of Science UPJŠ. DataDay is an event for data enthusiasts, who want to expand their knowledge and gain new experiences in a field of data analytics. On this day, our faculty was visited by a large number of high school students from various … Continued
12. April 2023