The pay slips are mediated by the so-called Employee Portal – ESS, which is part of IS Sofia.
The officially supported browser is Microsoft Edge, though Google Chrome and Opera also work without any problems. However, we do not recommend using Mozilla Firefox.
Access to portal
To log in, you need to enter your user ID and your password.
You should have received an e-mail with your user ID and your one-time password by now, so use that to log in.
After successfully logging in for the first time, the system will notify you that your password has expired.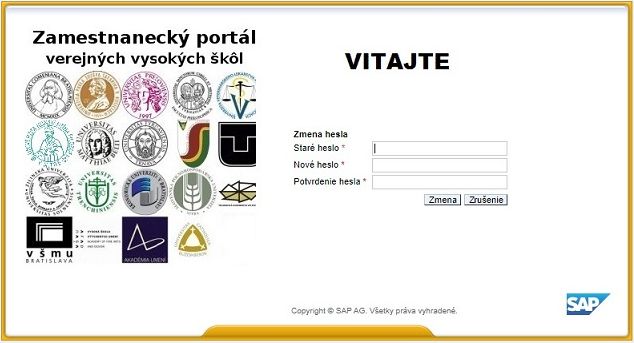 In the old password (Staré heslo) box, type in the one-time password that you just used to log in,
and in the new password (Nové heslo) box, you will type in the password you want to use.
There are some requirements that your password must fulfil:
Minimum length of the password: 8 characters
Maximum length of the password: 32 characters
The password must contain at least one upper-case character and one lower-case character.
The password must also contain at least one number.
The system remembers the last three passwords used, so you need to make sure that your new password does not match any of the previous three passwords used.
You only have up to six login attempts, afterwards, your account will lock itself and must be unlocked by an administrator.
If you wish to print out a pay slip, navigate your cursor to the field under the pay slip, and press the highlighted button: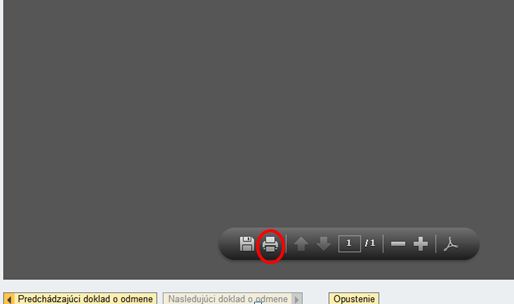 Should you have any issues when logging in, please contact: IS@upjs.sk