What is PhD study at UPJŠ in Košice, FM like?
Start your scientific career by studying III. degree of university study (PhD study) at UPJŠ in Košice, Faculty of Medicine (UPJŠ FM), which may be whatever like as you plan it yourself. You can participate in research projects by working in a research team or work independently in a laboratory, or use any university research facility according to your interests. In any case, under the patronage of your adviser, you will deal with topics of your choice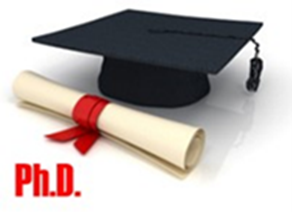 At UPJŠ FM, you can currently choose from 11 accredited study programs (SP) in 4 study fields (SF). PhD studies at the Faculty of Medicine are intended not only for graduates of medical faculties, but also for many non-medical disciplines. For example, participate in COVID-19 research, ncRNA studies, or analysis of non-standard biological materials. You can learn and routinely use a variety of specific methods and techniques, including state-of-the-art molecular-level methods. The current trend in research is the application of biostatistical analyzes and methods, and therefore we would like to welcome graduates of mathematics and computer science.
Long-term collaboration with the University of Groningen, the Netherlands offer possibility for international collaboration on PhD studies in the area of "health science". Within this programme 31 dissertations have already been successfully defended at the University of Groningen, from which 7 within the programme on a double degree in the field of public health, neurology, pediatrics.
As a PhD student, you have the opportunity to make use of all the development activities offered by the university. You can constantly learn and improve your skills and practical skills needed for working in science, research and pedagogy. We offer lectures and workshops that are aimed at acquiring and deepening the knowledge needed for scientific research work, as well as a course for PhD students with a focus on the development of pedagogical competencies.
As a PhD student, you can apply for and receive grants and scholarships that will allow you to get to know work at important workplaces abroad, as well as to present your research results at prestigious events at home and abroad. The university offers, for example, the projects Internal Scientific Grant System (ISGS) or Institutional Support of E-Learning (ISEL).