SYMPOSIUM ON NEW ERA IN MEDICAL EDUCATION
Date: 1 December 2022
Place: Košice, Slovakia, Faculty of Medicine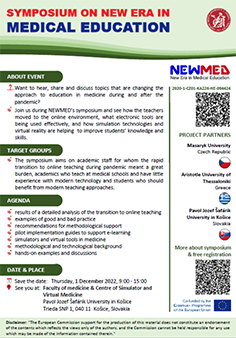 Symposium flyer
Join us during NEWMED's symposium and see how the teachers moved to the online environment, what electronic tools are being used effectively, and how simulation technologies and virtual reality are helping to improve students' knowledge and skills.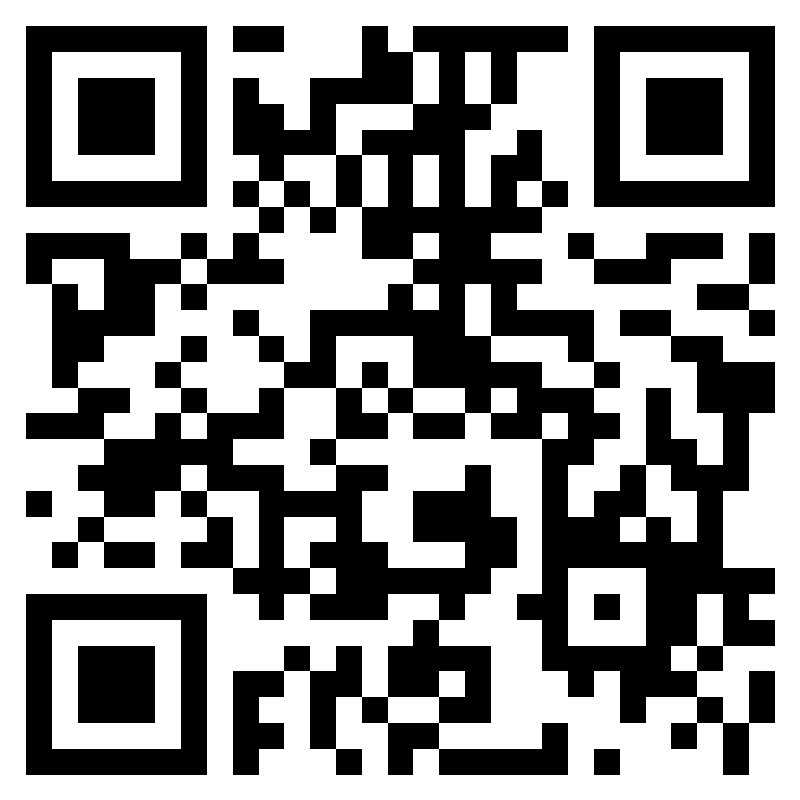 Register for free
Registration form 


Deadline: 30 November 2022, 9:00 a.m.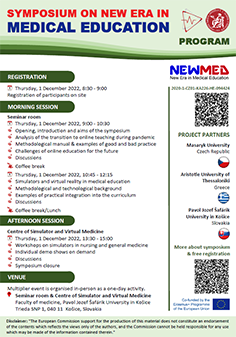 Symposium program
The symposium timeline offers opportunities not only to listen to the stories analysed by the NEWMED team, but also to share experiences with education in medical and healthcare disciplines and discuss it with participants.
---
Information for participants
Place 

Address:
Pavol Jozef Safarik University in Kosice, Faculty of Medicine 
Trieda SNP 1
040 11  Kosice
Slovakia

Bus/Tram Stop: Nova nemocnica (New hospital)
Transportation 

If you need a taxi from the airport (bus/railway station) to the Faculty of Medicine at Pavol Jozef Šafárik University in Košice (Trieda SNP 1, Bus/Tram Stop: Nova nemocnica (New hospital)) or to the hotel where you stay, you can take it directly at the airport (bus/railway station). The price per taxi from the airport (bus/railway station) is 10 € (approximately).

Alternatively, you can use cheaper public transport (bus number 23 ). You can buy the travel tickets in the most of kiosks, DPMK (public transport in Košice ) shops and ticket machines or in the vehicle sold by driver. The prices of the basic tickets are (starting from 1 September 2019):

30 minutes ride: 0,90 € (more lines during 30 minutes)
60 minutes ride: 1,00 € (more lines during 60 minutes)
24 hour ticket: 3,20 €
7 day ticket: 12,00 €
Organisers 
Weather in Košice
---
Disclaimer: "The European Commission support for the production of this project and its web presentation does not constitute an endorsement of the contents which reflects the views only of the authors, and the Commission cannot be held responsible for any use which may be made of the information contained therein."