The University Counselling Centre invites all UPJŠ students in Košice with the status of a student with special needs and also those interested in this topic to an online discussion, which will take place on Wednesday, February 2, 2022 at 10:00 am.
We will provide up-to-date information on the university's support for students with special needs, information about studies and deal with possible problems, and we will also present new peer support program.
The meeting will take place via MS Teams at the following link .
Pre-registration is not required, you only need to connect on time.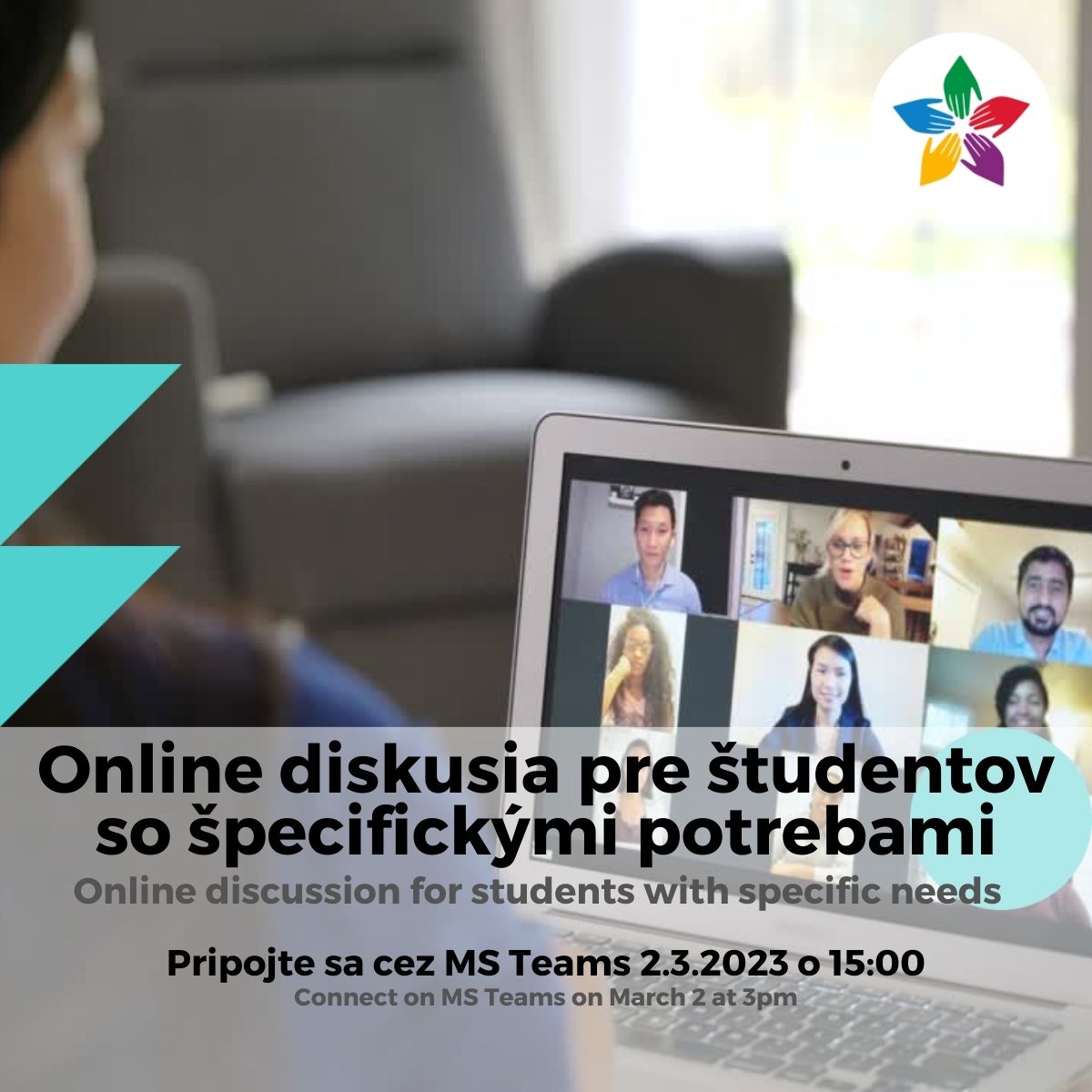 ---